I buy and test so many products and I love sharing my favourites with my 10k (and counting) social media followers.

Collaborate with me – I create content for brands to showcase your products and share my experience and my thoughts.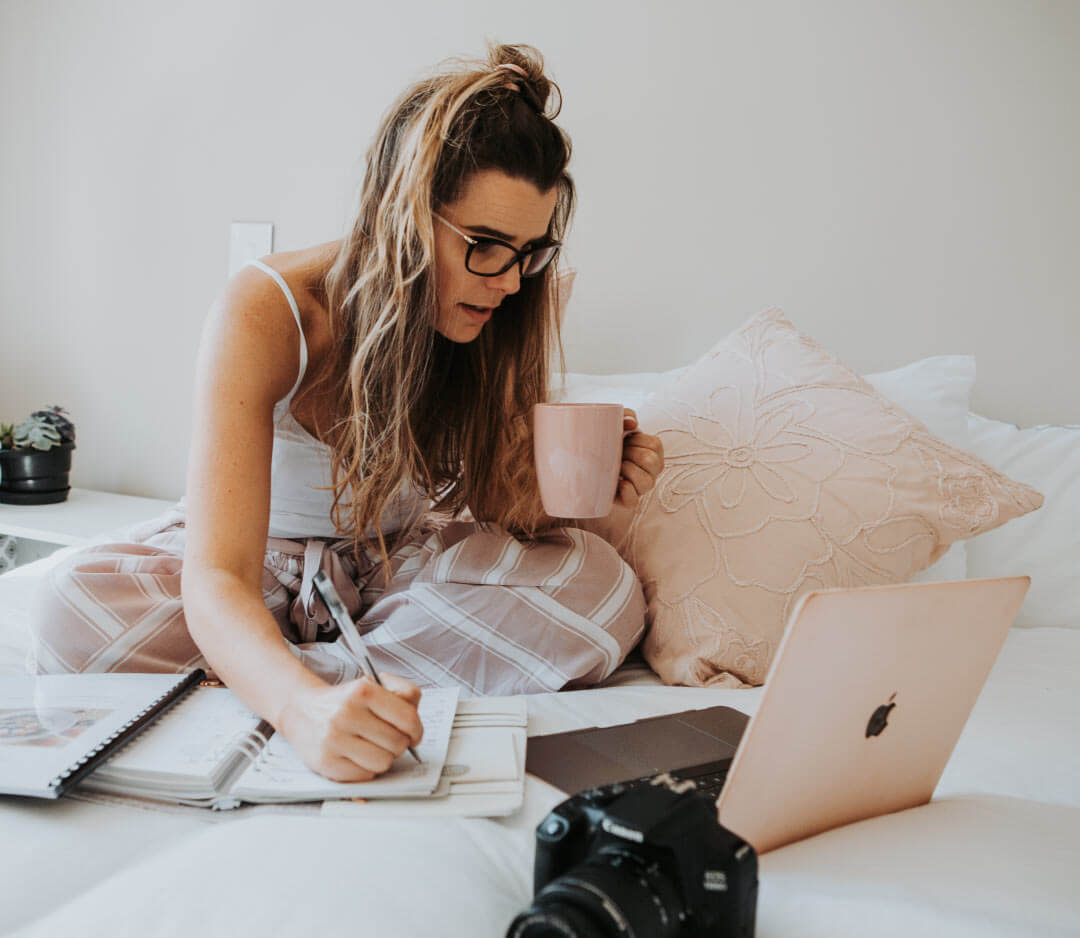 I collaborate with companies to share your products and your message
I understand the value of getting your products into the hands, homes and hearts of the people you want to reach.
That is why I love partnering with brands who bring out great products and I happily share my experience with using the product.
People search online for product reviews, they love seeing others use a product, and want to know what others think to help them form an opinion and make a buying decision.
If you would like to find out how we can collaborate, please contact me for my Media Kit and Rate Card.
Past collaborations and campaigns have included
JS Health
MotherKind
Wazoogles
Healthconnection Wholefoods
Health Smash
Wellness Warehouse
Almond Breeze
Futurelife
Stasher
House of Health
Oil Science
Coyne Healthcare
Kauai
Happy Earth People
Pure Beginnings
What companies have said about working with me
"Thank you for all your love and support and wonderful Instagram posts – we definitely had an increase in engagement over the past two weeks."
– Oorah
"We've seen great results coming from your posts! We would love to keep this collaboration going."
– Wazoogles
"We have been getting such a great response from your post – you have a massive impact, so thank you! We really get great ROI on our partnerships with you. Thank you so much for your stunning work – and for being such a joy to work with."
– Health Connection Wholefoods
"Working with Kelly has been pure enjoyment. She is passionate, friendly, professional and timely in her work. We thoroughly enjoy working with her and we love how engaged she is with her followers."
– Oil Science
"I have found working with Kelly from The Healthy Process, to be a very positive and beneficial experience. Kelly is an extremely passionate and enthusiastic person to work with, always eager and keen to share what she loves with others."
– Jared, Director – Stasher 
 The Healthy Process Brand Values
The values I stand for and the values that guide The Healthy Process
Body Inclusivity
Health is a feeling that looks different on everybody. We can't fit into a one-size-fits-all shape, and it's time to break the mentality that health has one 'look'.
Balance
Showing how living a life of balance is achievable for everyone. It's time to put an end to the diet culture.
Health & Wellness
To share the message that Health and Wellness is a whole package that includes mental health, physical health and taking care of our planet.
Honesty
I will never promote a product, or partner with a company, I don't/won't use in my own lifestyle.
High Quality
I choose high quality products, and hold myself to a high standard of quality with the content I create.
Loyalty
I am not only loyal to my followers, but to brands too. I like finding my forever brands that I can grow with and incorporate into my lifestyle.
Frequently Asked Questions
Do you accept payment for product reviews?
I do have a rate card that I share with brands who want to make use of my content creation services.
I am, however, very honest with my product reviews and unfortunately cannot be paid to say that I enjoy a product if I didn't.
Do you share every product that you're sent?
If I like a product, I happily share it with my followers on social media and/or write a blog about it.
However, if I don't like a product, I won't write anything about it.  I don't believe in writing negative reviews about products that brands have worked hard to bring to the market.
Can I send you my product to review?
Absolutely!  Please get in touch with me first, via my contact page, to tell me more about the product.  I prefer to know beforehand which products you'd like to send, so that I can let you know if that would be a product I can ethically test and share with my followers.
Can I share your content on my website?
I would like to be credited as the creator of the content, and thus I ask that content isn't copy-pasted from my website and shared somewhere else without my name attached.
I can happily create content that you can share on your social media feeds and on your website.  I am also happy to take photographs that you can share on your social feeds and website.  These photographs will have my logo on them.
Blog
I write about my health and wellness journey, mamahood and our lifestyle.
Super healthy and great for the kiddies!Ingredients 3 sweet potatoes 2 cans of tuna 1 lemon 2 tbs almond flour 2 eggs, beaten 1 wheel feta, crumbed 1 tbs butter (optional) Basil Dressing (optional but delicious) 1 cup greek yogurt 2 tbs Pesto...